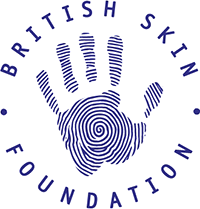 British Skin Foundation
---
Brown Patch on hand
Moderator: talkhealth
Hi there,

I have woken up this morning with a brown patch on my palm.

I have washed my hands multiple times but the mark is still there.

It is not painful, nor is it raised but it is quite large and has appeared completely out of the blue, there was no sign of it last night before I went to bed.

I have been reading online and worried that it could be something sinister such as a melanoma.

Has anyone had any experience of this/know what this could be?

Thank you in advance.
---