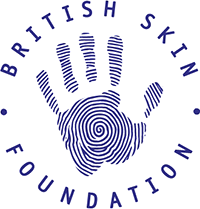 British Skin Foundation
---
Skin issue
Moderator: talkhealth
Posts: 2
Joined: Thu Aug 20, 2020 12:27 pm
Hello! I've been wondering for quite some timee regarding this. This has been going on for about years.

My skin would sometimes have these light brown/red (sometimes light purple) patches spread around my arms and legs. They would almost always appear on my limbs without me having to do anything strenous and would appear more "prominent" when I'm in a cold environment. What are those "patches" and why do they appear?

Would appreciate any response!
---
Posts: 1760
Joined: Thu Nov 04, 2010 3:29 pm
Hi helloworld123,
Thank you for your post.
You may want to re-post your question along with a photo which will be helpful, to our online skin clinic which is opening on the 7th Sept.
Please find the link here:
https://www.talkhealthpartnership.com/c ... tions-2020
You can post your question on the 7th-21st Sept.
Kind regards
talkhealth
---
Posts: 49
Joined: Thu May 28, 2020 6:06 pm
Location: London
Hello there,

Thanks for your message. Photos would be really helpful. I suspect that the colour is due to the amount of blood flow and oxygen content of the blood (which changes when you get hot or cold).

It is most likely a manifestation of something called livedo reticularis.

Hope that helps,

Sree
---
Posts: 368
Joined: Mon Sep 14, 2020 6:29 pm
I think it has to do with the cold. As it only happens when its cold it is nothing to worry about.
---