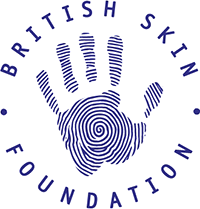 British Skin Foundation
---
Forehead Acne - won't go away
Moderator: talkhealth
Hi, I've been trying to deal with facial acne on my forehead for some years, i'm now in my later 30s and nothing seems to really improve things. I was on low dose antibiotics for some time (which did stop it almost entirely) but have had to come off them as it had been a number of years and couldn't carry on forever!

I currently use a daily exfoliator and then moisturiser each morning and that seems to stop things getting really bad, but it just holds it at this not great/not bad level. I've tried other products routines/washing more frequently but all of these things seem to make it worse.

What should I be looking to try differently here?
Attachments

IMG_1923.jpg (164.27 KiB) Viewed 906 times
---
Posts: 49
Joined: Thu May 28, 2020 6:06 pm
Location: London
Hi Cicero,

Do you suffer from spots elsewhere on your face? This may actually be acne rosacea (rather than the classic acne vulgaris). Have you shown your GP? There's a variety of topical treatments available which should help. Alternatively, isotretinoin should be effective in switching this off once and for all - but needs to be prescribed by a dermatologist.

Best wishes,

Sree
---
Posts: 368
Joined: Mon Sep 14, 2020 6:29 pm
Try opening the pores by scrubbing hard and then using antibacterial gel.
---