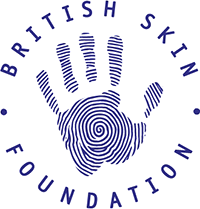 British Skin Foundation
---
University student skin disease research - psychological
Moderator: talkhealth
Can you help this Liverpool John Moore's University student with her research? She says...
'If you are interested in participating in a health psychology study please read the below information. We are seeking volunteers over 18 years of age who have dermatological conditions of any description (diagnosed or undiagnosed), to participate in a health psychology study (if you have a diagnosis of anxiety and/or depression you are still eligible to participate). You will be asked to complete an online questionnaire lasting approximately 20 minutes (maximum). Questions will be focused on dermatology, personality, depression, anxiety, and self-esteem. The aim of this study is to explore the association between anxiety, depression, self-esteem and dermatological conditions. Also, to see if personality is associated with mental-health and self-esteem in participants with dermatological conditions.
Please click on the link for a copy of the participant information sheet which will explain the research in full. Any further questions, please contact the researcher via; e-mail:
O.Doherty@2014.ljmu.ac.uk
Please click this link to be taken to the participant information sheet and online questionnaire:
https://ljmu.onlinesurveys.ac.uk/dermat ... ntalhealth
Thank you,
Olivia Doherty'
---
Posts: 4
Joined: Tue Apr 17, 2018 10:56 am
Location: Australia
I guess it is a very nice idea. Thank you so much for sharing with us.
---