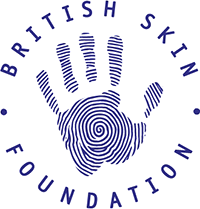 British Skin Foundation
---
The Baby Skin Care Advice Study
Moderator: talkhealth
The Baby Skin Care Advice Study: Skin Care for Healthy Babies at Term
Baby Skincare Survey
If you are a parent who has had a baby in the last twelve months, we would like to invite you to take part in a survey to assess current baby skin care practiced by parents on their healthy newborns, particularly with regard to bathing and cleansing, nappy care, care of the hair and scalp, management of dry skin and baby massage. The survey is being conducted by The University of Manchester supported by a grant from the Royal College of Midwives.
Responses will be anonymous and confidential. The data collected will be used in the development of future clinical guidelines for baby skin care which will be adapted for parents, health care professionals and education providers. The survey should take no longer than twenty minutes to complete and can be accessed at
https://apps.mhs.manchester.ac.uk/surve ... D=9221np9K
If you have any questions, please contact Dr Alison Cooke, Principal Investigator, at
Alison.Cooke@manchester.ac.uk
or call 0161-306 7758.
Study Team:
The University of Manchester:
Dr Alison Cooke, Dr Carol Bedwell, Prof Dame Tina Lavender
REC Reference No: 17/NW/0296
Attachments

Royal College of Midwives
rcm.jpg (9.12 KiB) Viewed 5746 times

University of Manchester
uniofmanc.png (12.52 KiB) Viewed 5746 times
---