Online clinic on allergies 2017
01-28
Feb
2017
From 1 - 28 February 2017 talkhealth teamed up with Action Against Allergy, Allergy Academy, Anaphylaxis Campaign and The Allergy & Free From Shows to present an Online Clinic on Allergies. The clinic is now only open for viewing.
Clinical experts answered questions on issues surrounding food allergies, hay fever, drug and environmental allergies, symptoms and treatments and you can read the questions and answers in this clinic by clicking the blue 'Go to this Online Clinic' button above.
Please also check our list of future clinic dates here
The Allergy & Free From Shows
The Allergy & Free From Show is full of products for your free from life; meet brands you know and love and discover new products you've never tried. In addition, you can talk to allergy experts, attend cooking demonstrations and sit in on seminars, all included with your free ticket! (Download your tickets here)
This show is all about finding ways to live a happy life, whatever your condition, dictates you must be 'free from'.
We understand that living 'free from' has a huge impact on your life, and that of those around you too, and we want to help make things easier. Thankfully there is now an abundance of fantastic food, drink, health and wellbeing, beauty, skin and hair care, home and lifestyle products available. So, The Allergy & Free From Show bring it all together in one place for three fantastic, fun-filled weekends across the year in the UK!
Glasgow, SECC, 11-12 March 2017
London, Olympia, 7-9 July 2017
Liverpool, Exhibition Centre Liverpool, 4-5 November 2017
FREE tickets, for you, your family and friends…
We're offering unlimited free tickets to The Allergy & Free From Shows in 2017, for you, your friends, family and colleagues. To download yours today, visit the following page www.allergyshow.co.uk/go/TH-clinic.
Action Against Allergy
Action Against Allergy provides information, advice and support to those made chronically ill through the many different forms of allergy and those who care for them.
A national charity founded in 1978, it campaigns for expert diagnosis and treatment to be available to all through the National Health Service and raises funds for vital research into the causes and treatment of allergic illness. Their 'Find a Doctor' service provides personalised advice on the nearest allergy specialist and membership benefits include an informative journal three times a year. In addition, information packs and leaflets covering the whole spectrum of allergy-related illness are available.
Read more about Action Against Allergy
Allergy Academy
The
King's College London Allergy Academy
was inspired by the need to provide education in allergy to everyone who wanted it – doctors, nurses, dieticians, pharmacists as well as patients and their families.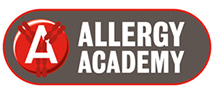 Our commitment is to provide education of the highest quality, practically focussed, tailored to the differing needs of those who want it and accessible to everyone. By improving education, our ultimate aim will always be to improve the care provided to our patients.
Academy programme is focused on offering practical courses which help develop the practice of the large number of different health care professionals who deal with allergic patients every day.
Read more about Allergy Academy
Anaphylaxis Campaign
Anaphylaxis Campaign is the only UK-wide charity solely supporting people at risk from severe allergic reactions (anaphylaxis). For over 21 years we have provided information and support of the highest quality to patients and their families.
Our ultimate aim is to create a safe environment for all people with allergies by working with and educating the food industry, schools, pre-schools, colleges, health professionals and other key audiences. Our focus is on medical facts, food labelling, risk reduction and allergen management.